Wednesday, March 14, 2012
It's awfully spring-y around here.  It's almost too spring-y.  Especially for March.  But, I am quite enjoying the warmer air and sunshine.
It's also been a little more motivating to get into the dyeroom lately instead of hunkering down and knitting.  But there has been knitting ongoing, too.  :)
New in the
Etsy shop
:
Rovings!  BFL-silk and merino-cashmere - YUM.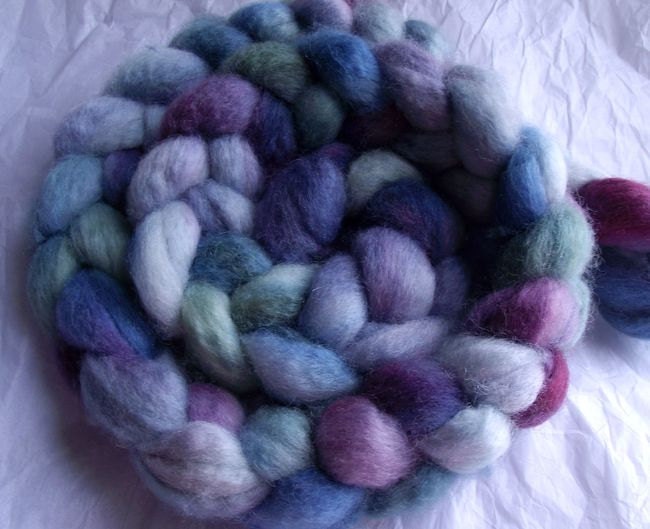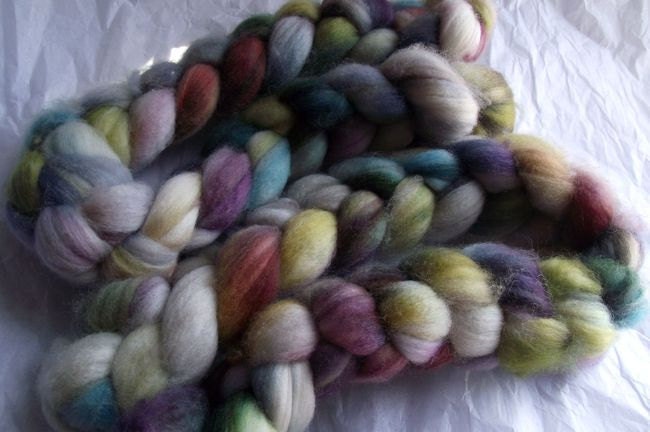 And, a new sock pattern!  Available on Ravelry, at the moment.
Vinely Socks
In a few weeks we will publish a new Ennea Collective.  It seems to be a time of new things, lately and to come!  I am enjoying all the productive work.  See you soon with more new things!